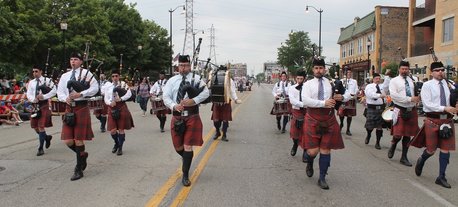 The 2017 Skokie 4th of July Parade is taking shape and Registration is now open. Just click on the Registration button below to register your group.

Roger Badesch from WGN Radio is back as our Parade Reviewing Stand announcer.

​We are looking forward to seeing you on July 4th 2017 at Noon!


Parade Mailing Address:
​ Skokie 4th of July Parade, PO Box 702, Skokie IL 60077
Phone: (224) 592-0092
---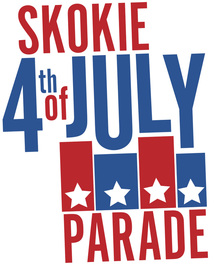 Registration is now Open for the 2017 Skokie 4th of July Parade.
There is a registration Fee of $100 for all Business and Political Entries for the parade. Business entries will be allowed one vehicle, additional vehicles are
$50 each
. You will be emailed an invoice once you complete your registration or you can click on the Donate button below and pay your registration feel by credit card. Click on this link for additional sponsorship options.
Sponsorships
. There is no registration fee for Community Groups, Religious Organizations, or Youth Groups.Anyone registering after June 1, 2017 will not be included in the printed program, but will be announced at the reviewing stand. If you want to donate to the Parade, just click on the donate button below and you can donate via credit card.
---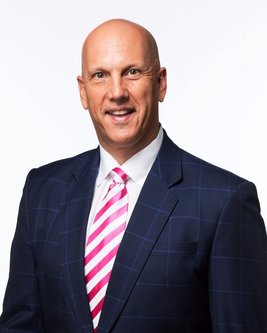 Skokie 4th of July Parade is Proud to Present
Our 2017 Grand Marshal
Dave Kaplan
ESPN Radio Host of Kap & Co

The Skokie 4th of July Parade is Proud to announce Dave Kaplan, ESPN Radio host of Kap & Company, as our 2017 Grand Marshal.
Dave grew up in Skokie and attended Niles East High School. After High School he attended Hamline University in St. Paul, Minnesota, where he received a bachelor's degree in English.
Dave has won three Emmy Awards for his television work including 2 at Comcast SportsNet and 1 for hosting the highly successful "A Piece of the Game" which is a sports memorabilia show that airs nationally and has received multiple awards for excellence. In addition, he co-authored the award winning "Around Town" column in the "Chicago Tribune" with longtime writer Fred Mitchell from 2009-2011.
He is the only person in Chicago media history to host a daily TV show, a daily radio show and write a regular column in a major newspaper all at the same time.
We are very excited to have Dave as this years Skokie 4th of July Parade Grand Marshal.
.
---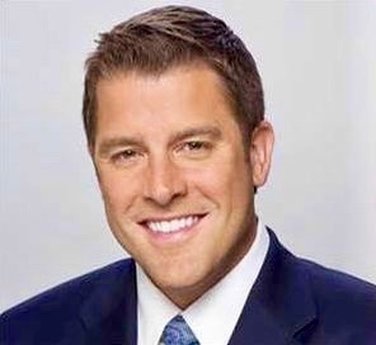 The Skokie 4th of July Parade Is Excited To Announce
Our Special Celebrity Guest
Rob Johnson
CBS 2 Chicago News Anchor
Rob will join the Skokie Parade this year with his family. Rob serves on the National Board of Directors for the Concussion Legacy Foundation, a concussion awareness and prevention group, serves on the Board of Hockey On Your Block, which provides inner city kids with an opportunity to learn and play hockey, and the Board of Directors of Special Olympics Illinois. He also dedicates much of his personal time to organizations that support people with disabilities. In 2015 Johnson published a Children's Fiction book Timothy Trainor: Head in the Game about a young hockey player who gets a concussion and what he does to overcome it.
Please join us in welcoming Rob for the 1st time to the 2017 Skokie 4th of July Parade
---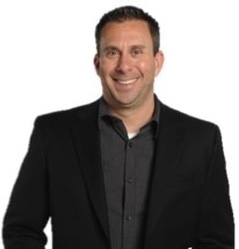 The Skokie 4th of July Parade is excited to announce our next Celebrity Guest,
Marc Silverman (AKA Silvy)
co-host of ESPN radio's Waddle and Silvy show

Marc grew up in Skokie and graduated from Nile North High School. He attended Southern Illinois University, where he majored in Radio/Television and spent two years as Sports Director of University radio station. He currently resides in Riverwoods, Illinois with his wife and sons.
Marc has been in Sports Radio since his graduation in 1993 where he was the Sports Director of KILR radio in Estherville, IA. Marc came to Chicago radio in 1995, working as the primary sports reporter for Chicago's very own 720 WGN. Marc moved to ESPN 1000 in October of 1998 and served as a Bears beat reporter for the station from 1998-2003. Prior to joining Waddle for "Waddle & Silvy" in 2006, Marc hosted "Silvy and Carmen" with Carmen DeFalco. Waddle & Silvy has recently become the #1 ranked sports show in Chicago for males 25-54!


---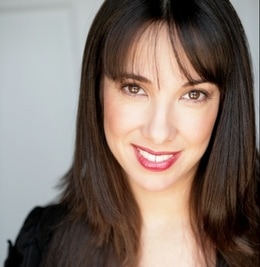 The Skokie 4th of July Parade is excited to announce our next Celebrity Guest,
Patti Vasquez
WGN Radio Talk Show Host & Stand-up Comedian

Patti Vasquez is the host of The Patti Vasquez Show on WGN Radio, a stand-up comedian and co-creator of the upcoming series "Patti Happens."

Patti was born and raised in Chicago and is an internationally performing comedian. As a host, Patti quickly claimed the number one spot for late night radio. She has appeared as a commentator for WGN-TV Morning News and Fox Good Day Chicago. She also served as a fill-in host for WCIU's You & Me in the Morning. Patti was also honored by the National Museum of Mexican Art and the University of Illinois for her contributions to art and advocacy work. Listen to Patti weekday evening 11PM to 2AM at http://wgnradio.com/category/patti-vasquez/
The Skokie 4th of July Parade is proud to welcome Patti to our Parade.
---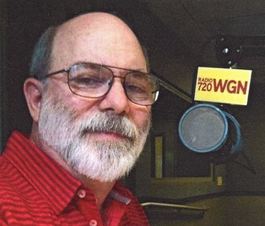 WGN's Very Own
Roger Badesch
Parade Reviewing Stand Announcer
Roger Badesch has spent more than 30 years in the broadcasting industry. At WKQX-FM, Badesch was general assignment reporter and co-host of a weekly public affairs program. Badesch was also a correspondent for Associated Press Radio, United Press International Radio and the Mutual Radio Network. Badesch served as news and sports director, news anchor, and reporter at radio stations in Las Vegas. He has covered such stories as the Pope's visit to Chicago, several Presidential visits, and a 48 hour jail hostage siege. Today Roger is a News Anchor for WGN Radio 720 in Chicago.
---
Watch the entire 2016 Skokie 4th of July Parade​
---

2016 Skokie 4th of July Parade Special Guest
---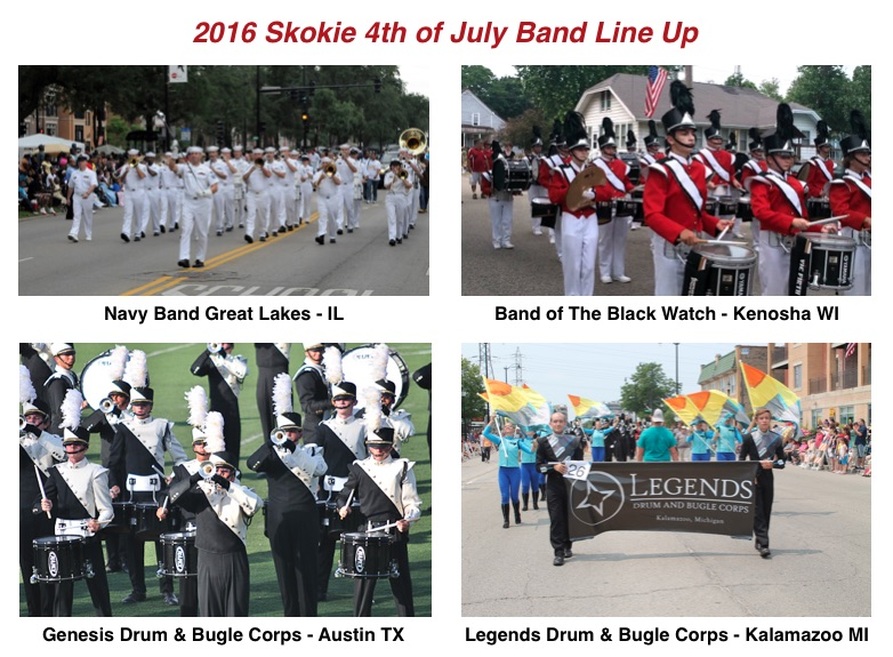 ---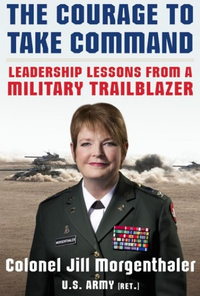 The Skokie 4th of July Parade is Honored to welcome Colonel Jill Morgenthaler as our 1st
Military Grand Marshal for 2016.

Retired Colonel Jill Morgenthaler is a woman of many firsts. She was one of the first women to enter ROTC and to train with men. She was the first female company commander in the Army Security Agency Group Korea; she was the first woman battalion commander in the 88th Regional Support Command; and she was the first woman brigade commander in the 84th Division, commanding hundreds of Soldiers across six states. In Illinois, she was the first women to lead Homeland security. Today, the Colonel is the author of the book "Courage to Command: Leadership Lessons from a Military Trailblazer." A member of the Skokie Chamber of Commerce and the Levy Group, Colonel Morgenthaler is Honored to be part of the Skokie 4th of July Parade.



---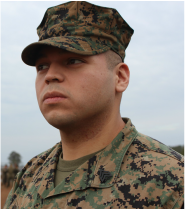 The Skokie 4th of July Parade Takes Pride in welcoming our 2nd Military Grand Marshal
SGT-E5 Eduardo Villarreal USMC - Iraq

Eduardo was born in Waukegan Illinois. He graduated from Zion Benton Township High School in 2003 and joined the United States Marine Corps after graduation. His boot camp training was done at Camp Pendleton in San Diego. After boot camp, Eduardo joint his unit, Marine Wing Communications Squadron 48 at Great Lakes Naval Station. He was then deployed to Iraq and Operation Iraqi Freedom. SGT Villarreal is a Proud 10 year veteran of the United States Marine Corps. Currently he is a Genius for Apple Inc. at Old Orchard Mall. We are Honored to have SGT Villarreal as our guest for 2016 Skokie Parade.


---
The Skokie 4th of July Parade Takes Pride in welcoming our 3rd Military Grand Marshal
Lt Bill Klopsch - Viet Nam

Bill grew up in Libertyville Illinois. During college he decided to enroll in Navy ROTC, simply as a reserve candidate. During his years in ROTC the idea of Flying for the Navy became a possibility, and upon commissioning in June, 1963 Bill was accepted for flight training. Bill received his wings in December 1964 and was assigned to the RAG Squadron, where he was trained on the A-4 Skyhawk Attack Aircraft. He was then assigned to Attack Squadron 153, Air Wing 15, based at NAS Lemoore California. Air Wing 15 was deployed aboard the USS Constellation in May 1966 and headed for the Gulf of Tonkin. Lt Klopsch flew 100 combat missions on this deployment. He was then deployed to the USS Coral Sea where he completed an additional 63 combat missions into Viet Nam. Lt Klopsch currently owns Bill Klopsch Stained Glass Studio on Church Street in Skokie. We are Honored to have Lt Klopsch as our guest for the 2016 Skokie Parade.
​

---
For the 1st time in Skokie - Sam & The Giant Wheel
---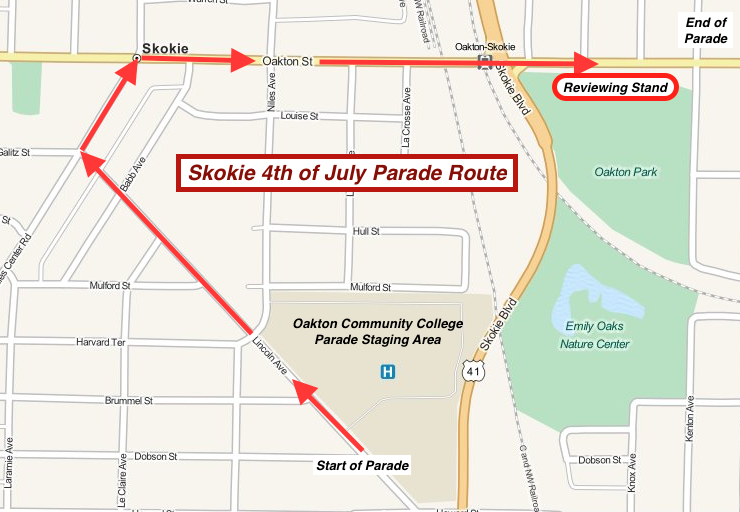 ---