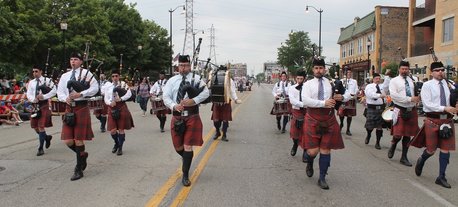 PARADE START TIME: 12 NOON
​JULY 4TH, 2018
Roger Badesch from WGN Radio is back as our Parade Reviewing Stand announcer.

​We are looking forward to seeing you on July 4th 2018. The Parade steps off at Oakton Community College at 12 Noon! Reviewing Stand is located at Oakton Park at the corner of Oakton St & Skokie Blvd.


Parade Mailing Address:
​ Skokie 4th of July Parade, PO Box 702, Skokie IL 60077
Phone: (224) 592-0092
---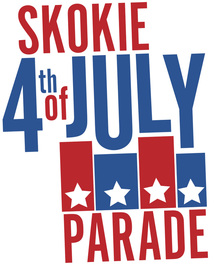 Registration is now Closed for the 2018 Skokie 4th of July Parade
.(
There is a registration Fee of $100 for all Business and Political Entries for the parade. Business entries will be allowed one vehicle, additional vehicles are
$50 each
. You will be emailed an invoice once you complete your registration or you can click on the Donate button below and pay your registration fee by credit card. Click on this link for additional sponsorship options.
Sponsorships
. There is no registration fee for Community Groups, Religious Organizations, or Youth Groups.Anyone registering after May 15, 2018 will not be included in the printed program, but will be announced at the reviewing stand.) If you want to donate to the Parade, just click on the donate button below and you can donate via credit card. Registration for the 2018 Skokie 4th of July Parade is now Closed.
The Skokie 4th of July Parade follows strict rules of US Flag Etiquette. Please Click here for US Flag Etiquette Rules.
---
---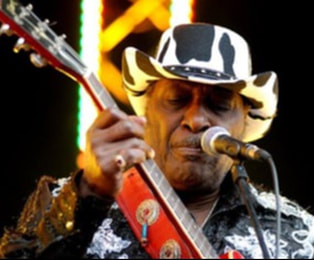 Skokie 4th of July Parade is Proud to Present
Our 2018 Grand Marshal
Eddy "The Chief" Clearwater
​The Grammy Nominated Blues Legend


---
---
The Skokie 4th of July Parade Is Excited To Announce
Our Special Celebrity Guest
Terri Hemmert
WXRT Midday Host & Music Historian
---
---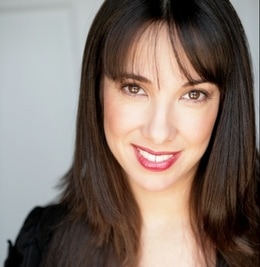 The Skokie 4th of July Parade is excited to welcome back Celebrity Guest,
Patti Vasquez
WGN Radio Talk Show Host & Stand-up Comedian

Patti Vasquez is the host of The Patti Vasquez Show on WGN Radio, a stand-up comedian and co-creator of the upcoming series "Patti Happens."

Patti was born and raised in Chicago and is an internationally performing comedian. As a host, Patti quickly claimed the number one spot for late night radio. She has appeared as a commentator for WGN-TV Morning News and Fox Good Day Chicago. She also served as a fill-in host for WCIU's You & Me in the Morning. Patti was also honored by the National Museum of Mexican Art and the University of Illinois for her contributions to art and advocacy work. Listen to Patti weekday evening 11PM to 2AM at http://wgnradio.com/category/patti-vasquez/
The Skokie 4th of July Parade is proud to welcome Patti to our Parade.
---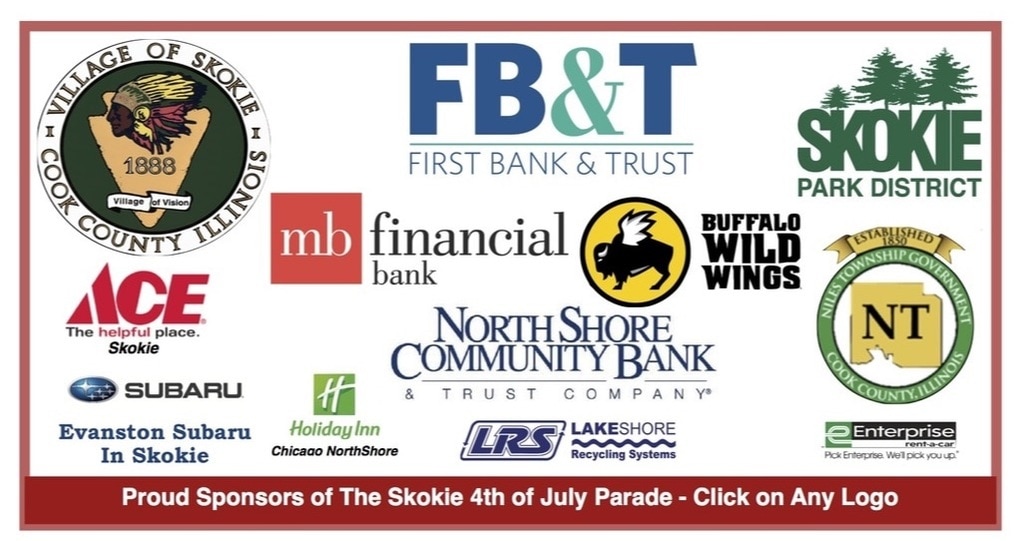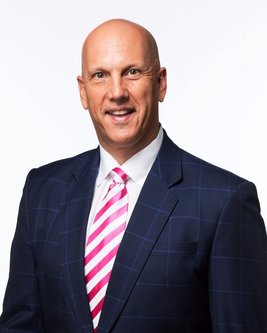 Skokie 4th of July Parade is Proud to Present
Our 2017 Grand Marshal
Dave Kaplan
ESPN Radio Host of Kap & Co

The Skokie 4th of July Parade is Proud to announce Dave Kaplan, ESPN Radio host of Kap & Company, as our 2017 Grand Marshal.
Dave grew up in Skokie and attended Niles East High School. After High School he attended Hamline University in St. Paul, Minnesota, where he received a bachelor's degree in English.
Dave has won three Emmy Awards for his television work including 2 at Comcast SportsNet and 1 for hosting the highly successful "A Piece of the Game" which is a sports memorabilia show that airs nationally and has received multiple awards for excellence. In addition, he co-authored the award winning "Around Town" column in the "Chicago Tribune" with longtime writer Fred Mitchell from 2009-2011.
He is the only person in Chicago media history to host a daily TV show, a daily radio show and write a regular column in a major newspaper all at the same time.
We are very excited to have Dave as this years Skokie 4th of July Parade Grand Marshal.
.
---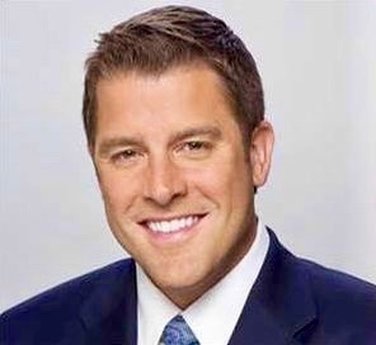 The Skokie 4th of July Parade Is Excited To Announce
Our Special Celebrity Guest
Rob Johnson
CBS 2 Chicago News Anchor
Rob will join the Skokie Parade this year with his family. Rob serves on the National Board of Directors for the Concussion Legacy Foundation, a concussion awareness and prevention group, serves on the Board of Hockey On Your Block, which provides inner city kids with an opportunity to learn and play hockey, and the Board of Directors of Special Olympics Illinois. He also dedicates much of his personal time to organizations that support people with disabilities. In 2015 Johnson published a Children's Fiction book Timothy Trainor: Head in the Game about a young hockey player who gets a concussion and what he does to overcome it.
Please join us in welcoming Rob for the 1st time to the 2017 Skokie 4th of July Parade
---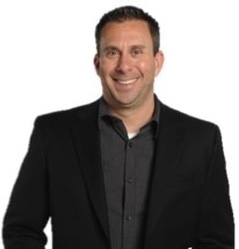 The Skokie 4th of July Parade is excited to announce our next Special Celebrity Guest,
Marc Silverman (AKA Silvy)
co-host of ESPN radio's Waddle and Silvy show

Marc grew up in Skokie and graduated from Nile North High School. He attended Southern Illinois University, where he majored in Radio/Television and spent two years as Sports Director of University radio station. He currently resides in Riverwoods, Illinois with his wife and sons.
Marc has been in Sports Radio since his graduation in 1993 where he was the Sports Director of KILR radio in Estherville, IA. Marc came to Chicago radio in 1995, working as the primary sports reporter for Chicago's very own 720 WGN. Marc moved to ESPN 1000 in October of 1998 and served as a Bears beat reporter for the station from 1998-2003. Prior to joining Waddle for "Waddle & Silvy" in 2006, Marc hosted "Silvy and Carmen" with Carmen DeFalco. Waddle & Silvy has recently become the #1 ranked sports show in Chicago for males 25-54!


---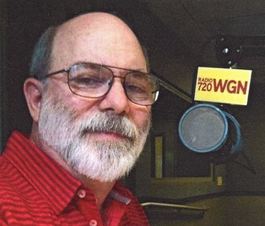 WGN's Very Own
Roger Badesch
Parade Reviewing Stand Announcer
Roger Badesch has spent more than 30 years in the broadcasting industry. At WKQX-FM, Badesch was general assignment reporter and co-host of a weekly public affairs program. Badesch was also a correspondent for Associated Press Radio, United Press International Radio and the Mutual Radio Network. Badesch served as news and sports director, news anchor, and reporter at radio stations in Las Vegas. He has covered such stories as the Pope's visit to Chicago, several Presidential visits, and a 48 hour jail hostage siege. Today Roger is a News Anchor for WGN Radio 720 in Chicago.
---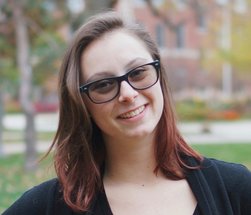 Skokie 4th of July Parade is Honored to Welcome
Our First National Anthem Singer
Roselie Mazor
Roselie Mazor, vocalist for the National Anthem, is a Skokie resident who has studied music for most of her life. Ms. Mazor is a senior at Illinois State University where she performs with student jazz acapella group. She is a graduate of Niles North High School and was a four-year member of the Vocal Jazz program.
---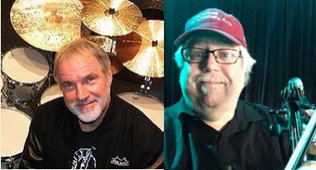 The Skokie 4th of July Parade is excited to announce the addition of
​Paul Wertico & Stuart Rosenberg
Great Music From Skokie Illinois
Paul Wertico is a seven-time Grammy winner and is widely regarded as one of America's greatest jazz fusion drummers. Stuart Rosenberg is a legendary musical polymath known as a composer, broadcaster, producer, and performer in a wide range of styles. Both live in Skokie with their families and their spontaneous collaboration celebrates the diversity, strength, and spirit of Skokie in every way.

---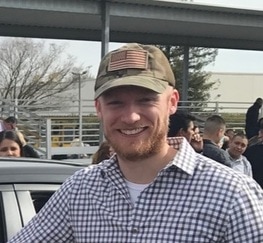 Skokie 4th of July Parade is Honored to Welcome our
​2017 Military Grand Marshals
Sgt Eric Stillman, USMC
Sgt Stillman moved to skokie when he was seven years old. He Attended East Prairie Elementary school and then Niles North High School. Sgt Stillman enlisted in the Marines on March 6, 2006. His first assignment was to guard nuclear weapons in Bangor, WA for 2 years. He then moved to Camp Pendleton, CA and joined up with infantry unit 2nd Battalion 5th Marines Golf Company and was then deployed to Afghanistan with Fox Company. After leaving the Marines he attended Oakton Community College and then North Park University receiving a Bachelors Degree in Criminal Justice. While attending North Park he applied to Chicago Police Department and was honored to be accepted among Chicago's finest! Sgt Eric Stillman is the recipient of the following awards: The National Defense Service Medal, Afghanistan Campaign Medal, Combat Action Ribbon, The Global War onTerrorism Service Medal,NATO Medal IASF Afghanistan, USMC Good conduct Medal, Sea Service Deployment Ribbon, USMC Security Force. While. Discharged from active duty he continues in the USMC Individual Ready Reserve (IRR).


---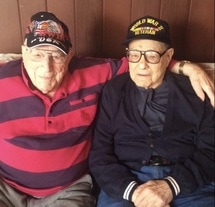 SSG Arthur Witkov and TEC4/SGT Norman Bercoon

There remains a longtime, enduring friendship between SSG Arthur Witkov and TEC4/SGT Norman Bercoon that began when they met at their first jobs after high school. According to Art's son, Harold Witkov, in a recent heartwarming account* of this friendship spanning eight decades, the two men's stories intertwined, even during the war years. Although in different units, their paths overlapped while stationed in Europe when the war was over and, by sheer coincidence, they found that, of the multitudes of ships that transported armed forces back to the United States, they happened to be on the same ship departing from Marseille, France.
Once home, they attended college on the G.I. Bill and returned to the American workforce.Their families grew up together and shared family celebrations. To this day, their friendship remains as strong as ever, says Art's son, and the two still like to wear WWII veteran caps and meet for breakfast every week.

*"An Incredible Friendship," by Harold Witkov, Heritage Florida Jewish News, December 23, 2016.​
---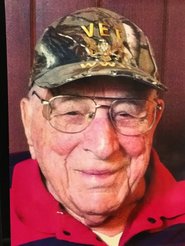 SSG Arthur Witkov - World War II

Born in Chicago, Art Witkov was one of three brothers who fought in World War II. He graduated from Chicago's Harrison HS in 1941 and worked briefly at N. Shure Company and then S. P. Platt before entering the military.
SSG Arthur Witkov's military service began in 1943. He served in the 26th Infantry Division and fought in the Battle of the Bulge — one of the largest and bloodiest battles in American history. He is the recipient of five medals, including the European-African-Middle Eastern Campaign Medal (four Service Stars).

A retired apparel salesman, SSG Witkov has two sons, three grandchildren and four great-grandchildren. He is an active member in the Skokie Park District's "Humanities" discussion group, and has lived in Skokie since 1955.
---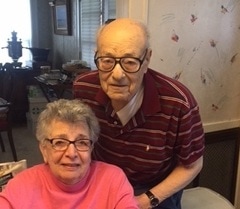 TEC4/SGT Norman Bercoon - U.S. Army, World War II
Born January 13, 1924, Norm Bercoon and Skokie share a long history.

Norm attended Oakton Elementary School in the Evanston School District through 6th grade, before moving to the East Coast, where he completed Junior High in Buffalo, NY and high school in suburban Olean.
Inducted into the U. S. Army, Norm was assigned to the 280th Field Artillery Battalion in June 1943. After completing training in California; Fort Sill, Oklahoma; and Fort Polk, Louisiana, he was deployed to Europe in August 1944. Assigned to a three-man Combat Forward Observer Team, Norm earned a promotion to Communications TEC4/SGT, a designation assigned to U.S. occupation forces. He was awarded the Bronze Star in April 1945 for his combat service, and received follow-on duties in Germany and Austria before his discharge January 2, 1946.
Upon returning to Chicago, Norm enrolled at DePaul University, where he completed his BS degree in Accounting in 1949. He went on to earn his CPA and began a 57-year practice in Chicago.
Norm has been a Skokie resident for more than 48 years. It was in Skokie that he met and married his wife Lorraine, a retired business educator in the Chicago Public School system, and where they raised their children. Norm served on the Skokie School Board five years, followed by a lengthy tenure on the Executive Board of the Skokie Jewish Community Center and long-time service as its President.
---
Sam & The Giant Wheel Is Back for 2017!
---
Watch the entire 2016 Skokie 4th of July Parade​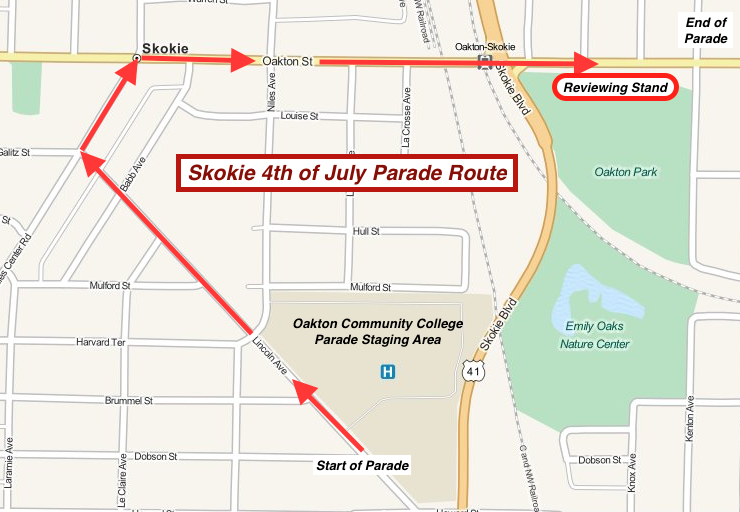 ---
---
---
---